On September 6, 2020, Miami will celebrate the founding of Miami Dade College with I AM MDC Day. MDC opened its doors in 1960 amid the transition of desegregation and the influx of thousands of Cuban refugees. Initially, 1,428 students entered "Chicken Coop College," nicknamed for the original buildings that were transformed into classrooms. The first class included seven Black students making the school the first integrated junior college in Florida. These students, along with the many Cuban refugees seeking to better their lives, paid a five-dollar application fee, but tuition was free to all county residents.
Sixty years later, as the largest public institution of higher education in the United States, the school is still championing diversity, resilience and educational excellence. MDC has graduated nearly as many students as there are residents in Miami-Dade County. Its nursing graduates make up 50% of the nursing staff in Miami. With COVID-19 challenging the continuation of higher education, MDC launched MDC Cares providing students and community members with scholarships and skills development workforce programs necessary to weather the COVID-19 crisis. The College and its students have also made concerted efforts around equity and social justice.
To celebrate the role MDC plays in higher education, the school will host its fifth annual I AM MDC Day with virtual, community-wide events to unify students, alumni and the city it calls home, while raising support for student scholarships. I AM MDC Day is organized by the Miami Dade College Foundation.
The Foundation raises essential private funds for student scholarships and STEM education, as well as emerging needs such as rent and food support for students impacted by COVID-19.
This year's I AM MDC Day is generously supported by such corporate sponsors as City National Bank and GEICO.
Virtual Events
---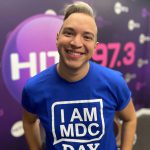 Kelbin Live | 97.3 FM
Weekdays, starting Monday, Aug. 21 | 9:00 AM
Tune into The SoFlo Morning Show on 97.3 and IG Live @HITS973 with MDC Alum Kelbin Live starting August 31. Hear from MDC students and alumni, win gift cards, and more.
---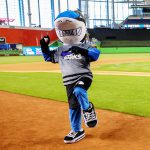 MDC Day at Marlins Park
Wednesday, Sept. 2 | 5:30 PM
Celebrate Shark pride during MDC Day at Marlins Park virtually, when the Miami Marlins take on the Toronto Blue Jays. Enjoy a pregame virtual event with fun fan experiences for the whole family, including appearances by Marlins players and VIPs, MDC alumni and Kelbin Live of HITS 97.3. The entire community is invited; the event is complimentary.
---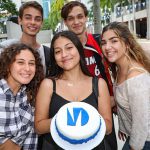 #IAMMDC Cake Challenge
Through Monday, August 31
Got a great cake recipe? Bake your best 60th birthday cake for a chance to win a sweet surprise! The winner will be announced on Sept. 6.