Summer hasn't even started yet, but it's never too early to get a jump on fall. MDC has opened fall registration earlier this year, making it easier for students to get into the classes they want.  It's a good way to enjoy your summer without having to worry about fall classes. To sweeten the deal, those who register by April 21, will be entered into a raffle to win one of five Beats by Dre headphones.
Register now.  New to MDC? Enroll now.
"If students register early, they have a higher probability of obtaining the classes they need at the times they want," said Harry Linenberg, executive director of enrollment management. "Another benefit of early registration is that if a student needs assistance from an advisor, it's much easier and quicker to see an advisor early rather than waiting in long lines as it gets closer to the first day of class."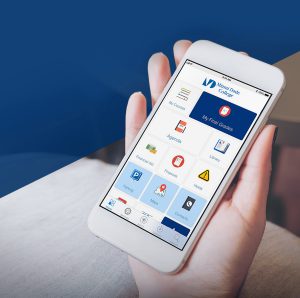 Search and Enroll
Making it even more attractive for students to register early, is the new My MDC app which delivers a number of handy features such as access to class schedule, payment history, final grades and financial aid information, among others. Also included is LiveSafe, a platform that allows users to quickly connect to each other in emergency situations. The app has been newly updated with a Search for Classes and Enroll function that easily allows students to easily find the registration information they need.
Fall Semester Classes Start August 27th. 
In-demand employment areas continue to evolve rapidly. MDC is responding by offering new degrees and certificates that are relevant in today's marketplace. Technology continues to be a major factor and the need for highly skilled workers in the various aspects of the tech industry is continuously on the upswing.
From concept modeling to functional prototyping, Rapid Prototyping, offered as a College Credit Certificate at MDC, teaches the group of techniques used to quickly fabricate a scale model of a part or assembly, using three-dimensional computer aided design data. RP has obvious use as a vehicle for visualization and for creating highly convoluted shapes, including parts nested within parts. In addition, RP models can be used for testing, such as when an airfoil shape is put into a wind tunnel.
Digital crimes continue to dominate headlines across the globe, creating an ever-growing need for skilled workers who can protect personal and corporate assets. Digital Forensics is a branch of forensic science that often involves the investigation of cyber-attacks or crimes. According to the Bureau of Labor Statistics, employment of forensic science technicians is projected to grow by a margin of 27% by 2024. MDC is offering a College Credit Certificate in digital forensics, as well as one in Computer Crime Investigation during Fall 2018.
Data Analytics is an emerging, 21st-century technology related to the explosion of "big data." MDC's Bachelor of Science in Data Analytics addresses the growing demand for skilled professionals who can identify, analyze, interpret and present the volumes of data that are available to organizations.
According to the U.S. Bureau of Labor Statistics, Transportation & Logistics operations is the second largest employment sector in the United States. The fluidity of integration in the field of Transportation & Logistics has expanded to include air, rail, sea, and truck transport. As global supply chain networks expand, transportation & logistics management has become essential to the economic stability of this country. MDC offers an Associate in Science in this field that prepares students for managerial roles in the industry.
The design, planning and management of information infrastructures and the coordination of information resources is at the core of Information Systems Technology. The curriculum covers the concepts upon which information systems are based and their application in designing solutions to real world problems. Students are taught the critical skills and essential knowledge necessary to direct and control computerized information resources within diverse organizational settings.
Not sure which career is for you? MDC offers a range of options. Here are just a few more paths to consider:
Translation and Interpretation
Animation & Game Art
Game Development & Design
Engineering Technology Support Specialist
Mechatronics
Audio Technology
Film Production
Graphic Design Support
Television Studio Production
Firefighter Emergency Medical Technology
MDC is an excellent option for those who are exploring different career options as well as those who know where their future is headed. For more information on programs of study, browse the MDC academics page or get help by talking to an advisor.