Over the past few decades, Miami has earned a reputation as a global center for the visual arts – thanks to the growing community of artists, galleries and dealers that call the Magic City home.
For Miami residents and avid art collectors Joe and Helga Fernandez, art is more than just aesthetics. It's a way to capture moments of history and explore different world views. For them, art is one of today's most important vehicles of connection – and it's meant to be shared.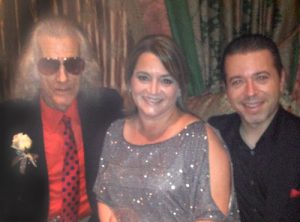 That's why the couple, who both attended Miami Dade College (MDC), recently donated a collection of work by artist William John Kennedy to MDC's Museum of Art and Design (MOAD). The collection features five unique photographs that pay homage to iconic pop artist Andy Warhol. Kennedy is a Miami-based fine art photographer who got to know Warhol in his youth. The photographs, which have since hung in New York City's famed Whitney Museum, show a young Warhol before he became the legendary artist who we all know today. The images are quite special because they capture a side of Warhol that we're not used to seeing – from a time in his life that many of us don't know too much about.
As strong supporters of art and culture in the Miami community, Joe and Helga felt this collection was the perfect addition to MOAD, not just for its artistic value but for what the photos symbolize. "MDC is a very uniquely Miami place – where many leaders got their start. The connection is really to that notion of a unique Miami artist and the iconic nature that the collection represents," said Joe, who serves on the MDC Foundation Board of Directors. "Both my wife and I went to MDC as first-generation college students – it's near and dear to us. Bringing together our affinity, contemporary elements of MOAD and its meaningfulness to the community made this philanthropic gift of art make sense."
"MDC has always stood for opportunity and advancement. It is a critical institution in our community and a pathway to prosperity for so many – native and immigrant alike," said Helga. "The opportunity to give back to a place that means so much to us is truly a blessing."
Housed inside MDC's National Historic Landmark Freedom Tower in the heart of Downtown Miami, MOAD and the MDC Special Collection galleries house a diverse array of extraordinary works that include pioneering cultural exhibits across a wide range of artistic mediums. "We are so grateful to Joe and Helga for their generosity and for their support," said MDC's Executive Director of Cultural Affairs Natalia Crujeiras. "Their remarkable gift will allow students and visitors to celebrate and acknowledge the history and individuals that enrich our city."
This donation is just one example of Joe's dedication to the Miami community and the arts. For nearly three decades, Joe has served on the boards of numerous nonprofits and organizations, including The Miami Lighthouse for the Blind, Dranoff International 2 Piano Foundation, MCVI Council of Baptist Hospital Foundation, Sebastian Strong and The Miami Foundation. In his role as managing director and senior advisor for Fieldpoint Private, Joe carries forward his passion for giving back and knowledge of art while working with families, managing wealth and advising on philanthropy.
"Support for art and culture in any community is the foundation for growth," said Christopher DeLaura, president and CEO of Fieldpoint Private Securities. "Joe is committed to seeing Miami continue as a center for art and culture and his gift to MDC demonstrates that. We are proud to have Joe as a leader on our team."
"At MDC, we are a family," said MDC President Madeline Pumariega. "It's wonderful to see alumni come back and contribute to MDC's legacy in meaningful ways that will no doubt benefit future students."
Written by Adria Greenhauff, MDC Foundation proposal writer
---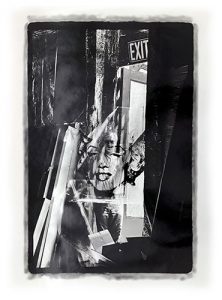 William John Kennedy, Homage to Warhol's Marilyn, 1964, Gelatin silver print, printed 2012, Ed. 15/50. Museum of Art and Design, Miami Dade College, Gift of Joseph and Helga Fernandez, MDC PC 2020.2.1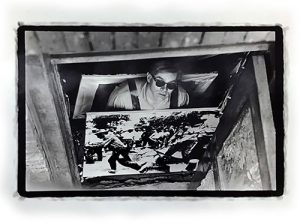 William John Kennedy, Homage to Warhol's Birmingham Race Riot, 1964, Gelatin silver print, printed 2012, Ed. 15/50. Museum of Art and Design, Miami Dade College, Gift of Joseph and Helga Fernandez, MDC PC 2020.2.2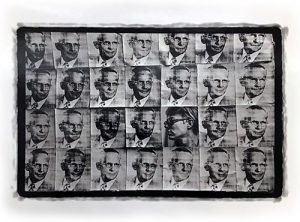 William John Kennedy, Homage to Warhol's American Man,1964, Gelatin silver print, printed 2012, Ed. 15/50. Museum of Art and Design, Miami Dade College, Gift of Joseph and Helga Fernandez, MDC PC 2020.2.4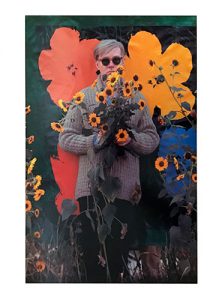 William John Kennedy, Homage to Warhol's Flowers, 1964, Gelatin silver print, printed 2012, Ed. 15/50. Museum of Art and Design, Miami Dade College, Gift of Joseph and Helga Fernandez, MDC PC 2020.2.5