Miami Dade College in partnership with MANO Americas and in association with The John S. and James L. Knight Foundation and Maker Media, will host Maker Faire Miami on Saturday and Sunday, April 6 – 7, 2019, at MDC's Wolfson Campus in downtown Miami. The event features inventions and interactive exhibits across the spectrum of science, engineering, art, performance and craft.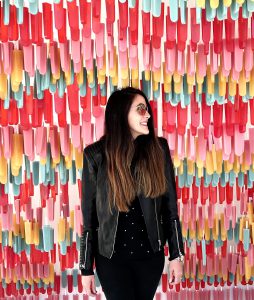 Maker Faire Miami is a festival of innovation, creativity and resourcefulness for all ages that celebrates the global Maker Movement. The original Miami "Mini" Maker Faire was held in 2013 and has grown into the premier gathering space for makers and DIY innovators in South Florida. In its sixth straight year, Miami once again joins an elite band of 44 cities around the world hosting larger-scale Featured Maker Faires in 2019, including San Mateo, Rome, Paris, Tokyo, Atlanta, New York and Shenzhen.
The 2019 edition of the Faire features hundreds of exhibitors showcasing new and innovative products and projects from across the region. Visitors have a chance to meet celebrity pro-makers like Mohit Bhoite, Anouk Wipprecht, and the stars from the BattleBots television show: Witch Doctor, Hypershock, and Rotator. Fair goers will also meet YouTube stars Esteffanie Explains it All and John Park.
Another exciting addition is Power Wheels Racing, where attendees will see themed battery powered cars compete in speed and style. A new hands-on activities area for kids (and kids at heart) will have the whole family making fun and exciting projects like vacuum formed plant pods, laser cut kits, soldering LEDs, RC car racing, making flying devices, photo prints, and more. There will be lots to explore, from drones to VR, 3D printers to robots – something for everyone to learn and get inspired.
Details
Maker Faire Miami at MDC
Saturday and Sunday, April 6 – 7
10 a.m.  – 5 p.m.
Wolfson Campus
300 N.E. Second Ave.
miami.makerfaire.com
Need more information?
Isabel Artime
305-237-3960
iartime@mdc.edu
MANO Americas contact:
Mario Cruz
305-978-5074
mario@mariothemaker.com