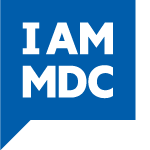 Chris Cruzpino is a successful banking executive with a passion for catapulting others forward. After three decades of working her way up the competitive industry ranks, Cruzpino now leads the Miami-Dade market for Regions Bank, where she oversees initiatives focused on empowering individuals through financial stability, education opportunities, and economic development and workforce development programs that create jobs and prepare people for careers. She has a diverse catalog of clients but is most proud of the work she has done with women.
"My mom was not involved at all in the financial planning aspects of our household," the Miami Dade College alumna, who immigrated to the U.S. from Cuba with her parents and sister when she was just one year old, told Miami Today. After her father passed away, Cruzpino witnessed first-hand the frustration her mother faced when she was left in charge of the family's finances. "I knew that I didn't want that to happen to someone else."
Through Regions' Her Vision, Her Legacy initiative, Cruzpino has been able to help other women build financial confidence through workshops, newsletters and other events. "My hope is for all women to be fearless as they pursue their financial future," she said.
Reflecting on her success, Cruzpino credits MDC for helping her build skills she still uses to guide her clients today. "I love what MDC has become and want for others to benefit from the value I gained as a student," she said. Cruzpino, who began her studies as an accounting and psychology major at MDC North Campus, gives back by serving on the MDC Alumni Council. Regions Bank, where Cruzpino works, has provided financial scholarships for MDC students as part of its community engagement efforts across the area.
Her advice to future female leaders: work for an employer who cultivates inclusion and diversity. "Within my 12 years at Regions, I have received three promotions," she said. "People can work hard and never get an opportunity – I'm blessed that Regions has a culture to help people reach their professional aspirations."
She also urges women to not be afraid to use their voices. "When you're prepared and hardworking, you're adding value. You are an asset."
To learn more about Regions' Her Vision, Her Legacy initiative, visit www.regions.com
Written by Janee' Brown, MDC Alumni Relations Officer
---
SharkTalk by MDC Office of Alumni Relations showcases stories of MDC alumni and their accomplishments.
Do you have a story to tell?
Submit your story or nominate a fellow alum at mdcfoundation.com/sharktalk