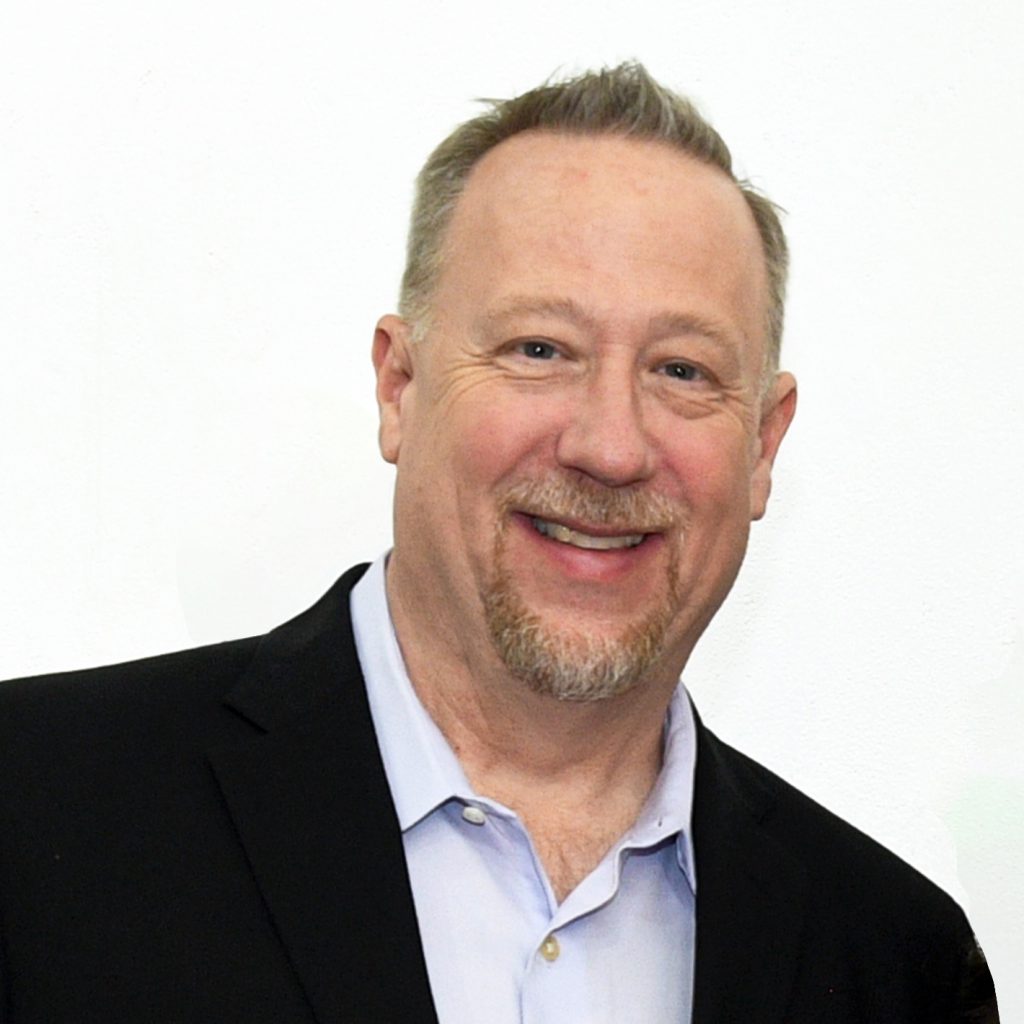 Recounting the Year
"In words and photos below you will see the 2022-2023 artistic journey taken by New World School of the Arts students and faculty. As we recount the accomplishments and achievements we experienced, it renews our drive and determination to once again scale the heights in our work this year. We hope you feel in this year-in-review section the inspiration that moves all of us at New World School of the Arts, and you join us again to support the dreams and aspirations of our students. Together we celebrate these successes and build upon them again going into the new academic year. Thank you for joining us on this exciting journey."

Dr. Jeffrey Hodgson
New World School of the Arts, Provost & CEO
Game On!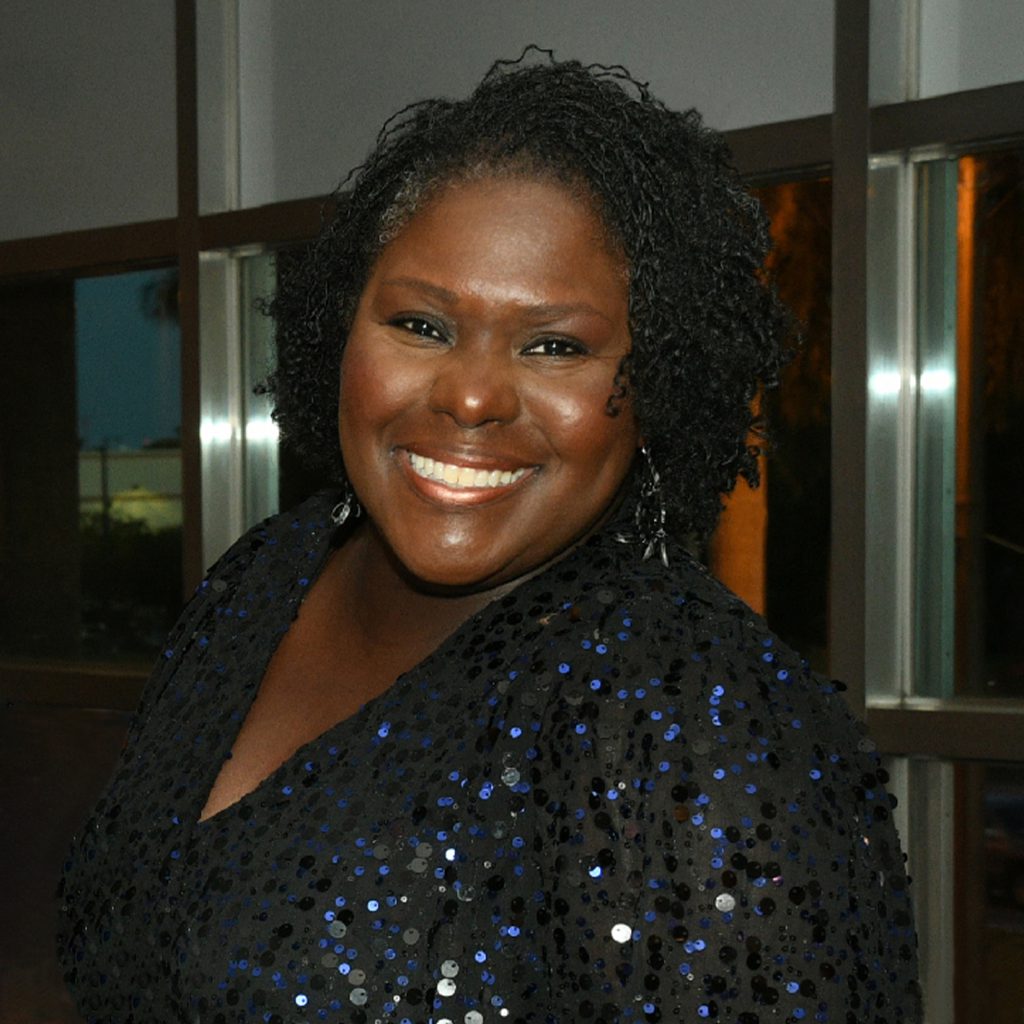 "We're still beaming with all that was accomplished. The Class of 2023 earned over $41 million in scholarships – a record high for New World School of the Arts high school!"

Dr. Contessa S. Bryant,
New World School of the Arts
High School Principal
"With the lively Game On theme leading the way this year for student engagement, the 2022-2023 high school year closed with much excitement and noteworthy success," explained Dr. Bryant. "The senior year was capped with the traditional walk behind bagpipes into the Adrienne Arsht Center for the Performing Arts for a phenomenal graduation ceremony. Prom was beautiful at Briza on the Bay, as our students danced the night away. Our dynamic PTSA hosted a series of end of year celebrations for the NWSA underclassmen transforming the park using each class' color. The highlight, of course, was the "step up" ceremony for NWSA's newest seniors – the Class of 2024. These students stepped into their senior year postured to carry-on the longstanding traditions of our great school and mentor another freshman class. Special thank you to the deans, faculty, and staff who helped make our students shine through their professionalism, leadership, and guidance."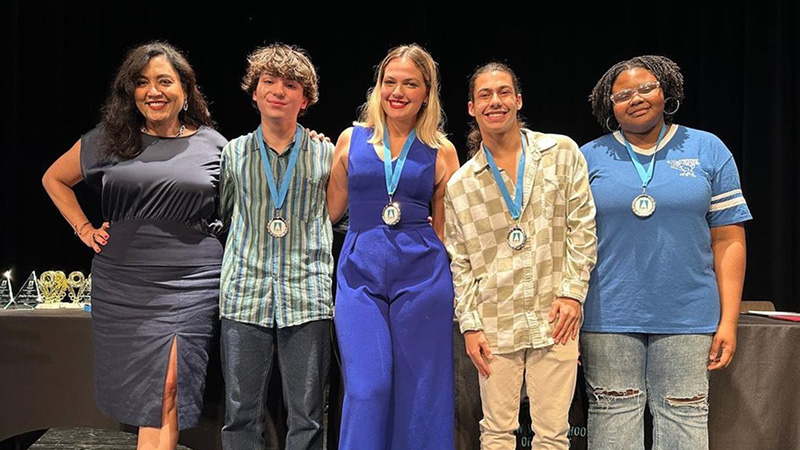 Rising Stars, a Tribute to Artistry
New World School of the Arts turned the spotlight on more than 200 artist students as it returned to the Miami-Dade County Auditorium to present its signature showcase – Rising Stars. With carefully selected excerpts from dance, music, and theatre performances, the showcase directed by NWSA Dean of Theater, Alan Patrick Kenny, opened with selections that immediately engaged the audience in what would be an unforgettable evening of artistry.
The carefully selected monologues presented by the college students filled the hall with humor, wit, and fascinating backdrops while serving as the unifying thread for the evening's performances. Rodgers + Hammerstein's Cinderella, brought the high school theatre students onstage to joyfully present two lively numbers in glorious period costumes and wigs, transporting guests to another lifetime, while an ensemble of musical theatre students empowered guests with "When the Chips are Down" a thought-provoking catchy tune from the musical Hadestown. The dance division offered a diverse mix of riveting dance excerpts which included the pop-music inspired "Rush Hour" – an energizing choreography by Robert Battle, NWSA alum and Artistic Director of the Alvin Ailey American Dance Theater, which captivated the audience with its visceral abstraction of modern life. Paul Taylor's sensual tango, "Piazzola Caldera" re-imagined as a captivating modern dance might have transported guests to a quaint dance hall in Argentina, while the three-part theatrical work "Blue Skies," featuring timeless music from a bygone era, enthralled guests with their fashionable period apparel. Conducted by Dr. Hyunjee Chung, the music division's NWSA Symphony Orchestra interpreted the rousing "Final Dance (Jota)" from the Three-Cornered Hat Suite No. 2, immediately recalling Spanish composer Manuel de Falla's songs popularity. Duke Ellington's "Chinoiserie" welcomed the second act under the direction of Jim Gasior, offering the audience a glimpse of the next generation of jazz musicians through exhilarating solos by the high school jazz students.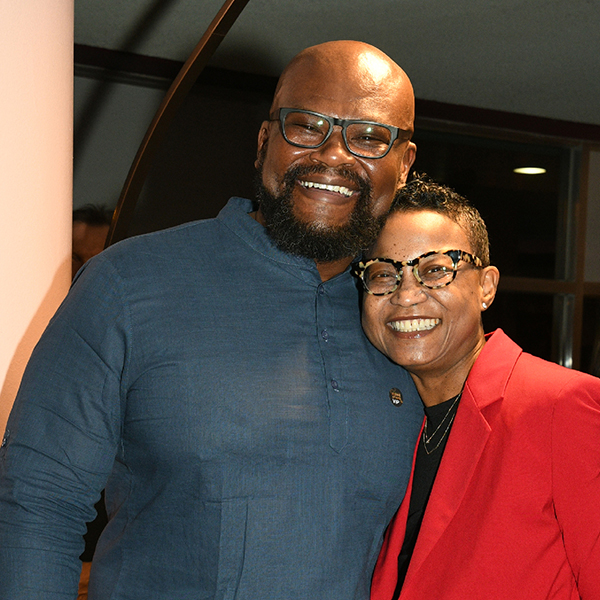 The NWSA Rising Stars Alumnus Award, presented on stage during the Rising Stars Performance each year to a high school or college graduate from New World School of the Arts who is successfully contributing to their art form, was presented to visual artist Didier William, who graduated from the visual arts division of New World School of the Arts in 2003. William is originally from Port-au-Prince, Haiti. He earned a BFA in painting from The Maryland Institute College of Art and an MFA in Painting and Printmaking from Yale University School of Art. His work has been exhibited at the Bronx Museum of Art, The Museum of Latin American Art in Long Beach, The Museum at the Pennsylvania Academy of Fine Arts, The Carnegie Museum, Crystal Bridges Museum of American Art and The Figge Museum Art Museum.
The Rising Stars Exhibition opened its doors to more than 300 guests who attended the impressive show at the New World Gallery. Curated by Didier William, the show featured the work of twenty-four New World School of the Arts visual arts high school and college students in a diverse display of artwork that included digital media, drawing, painting, photography, and sculpture. Just a week prior to the launch of the exhibition, Didier was elected to receive the Rising Stars 2023 Alumnus Award – a recognition he welcomed with warm remarks onstage during the Rising Stars performance.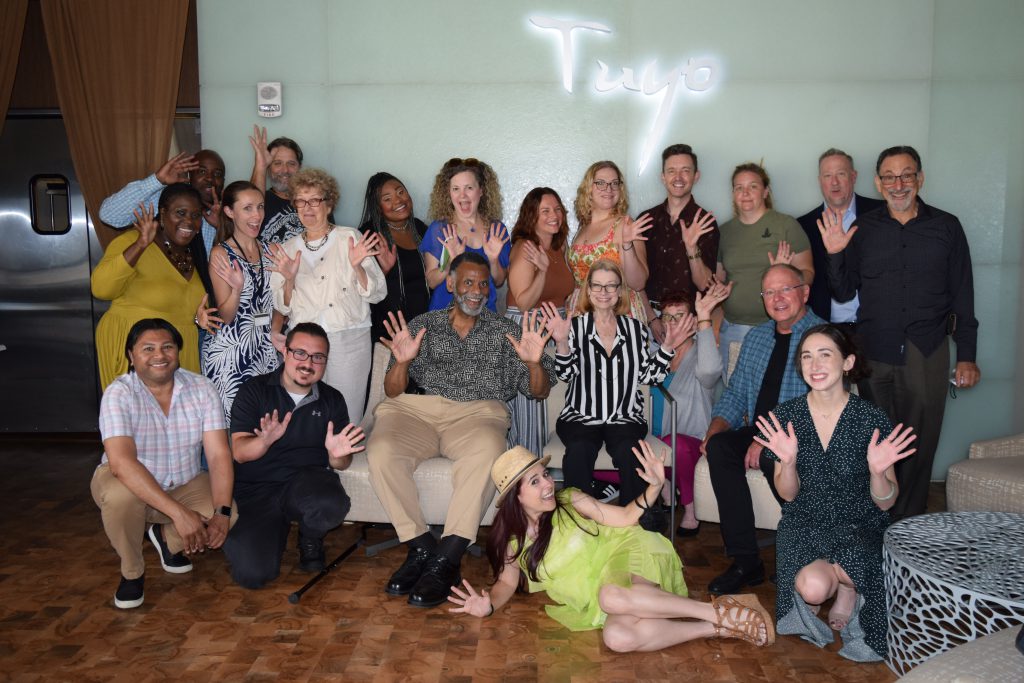 Rising Stars 2023 was dedicated to former Dean of Theater, Patrice Bailey, In Memoriam. As dean, Patrice directed the anticipated showcase for nearly three decades, bringing innumerable performances to the stage to the delight of the South Florida community. For the past thirty years, Rising Stars offered thousands of students the opportunity to express themselves through their artistry in a professional theater, allowing the community to experience the artistic talent that is nurtured and advanced at New World School of the Arts.
"Patrice loved working on Rising Stars each year because she relished the opportunity as the director of the show to assemble a dazzling showcase highlighting NWSA dance, music, and theater students in a carefully organized and choreographed show. The best tribute we can make to Patrice's legacy is to raise the curtain once again on the students of NWSA so that their families and community can see them shine like the stars they are."

Dr. Jeffrey Hodgson, NWSA Provost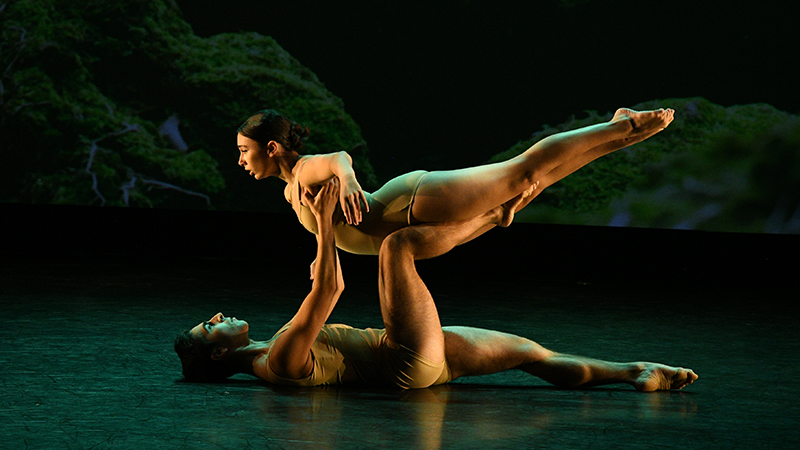 This year's Spring Dances concert featured the outstanding talent of NWSA college dancers presenting important guest choreography as well as faculty work. The performance highlighted Paul Taylor's masterwork, "Piazzolla Caldera" set to the tango-inspired music of Astor Piazzolla. This sultry, dramatic work, which the New York Times critic Gia Kourlas described as one which is "about uncovering the tango's soul", was brought to life by the sets and costumes created by Broadway legend Santo Loquasto.
Robert Battle's powerful and driving work, "Rush Hour" was a thrilling tour de force that required "stamina, precision, and perseverance" from the performers (princeton.edu/news). Robert Battle is the Artistic Director of the Alvin Ailey American Dance Theater and a graduate of New World School of the Arts. About the experience of learning and performing this dance, NWSA college senior Sierra Taylor say "it brought us closer to one another; we learned how to be patient and open-minded when working together" and led the dancers to discover a zone "we've never tapped into before" onstage.
Contemporary choreographer Rena Butler, highly-recognized artist in the U.S. and Europe, created a new work in collaboration with the NWSA dancers which put their individual talents as dancers on display while showcasing them as a cohesive group. Butler is a former dancer with Kyle Abraham, Gina Gibney, Hubbard Street Dance Company, among others. The program was completed by a new work by local guest artist, Donna Murray, who has created works for Dimensions Dance Company, Palm Beach Atlantic University, and others, as well as a new dance by NWSA faculty member and former Martha Graham Dance company member Peter London. London's work draws on his history with the Graham Company, and his expertise in that technique, fused with the influence of dance in the Caribbean.
Faculty Works in Spring
The High School Spring Concert featured New World School of the Arts' high school dancers performing new works by six professional choreographers. The program included premieres of Gentry Isaiah George's delightful and theatrical work, "Blue Skies," an homage to the life and work of Josephine Baker featuring her timeless music and period costumes; Lara Murphy's powerful contemporary ballet, "BeMused" set for the dancers en pointe to the driving music of English rock artist Matt Bellamy (Muse); and Rebecca Sanchez's work, "DRENGR" set to the music of Drakkar by Amoebacrew and Cry of a Lady by the Kronos Quartet.
New Student Choreography
Guest artist Marcus Jarrell Willis, former dancer with the Alvin Ailey American Dance Theater Company and current Resident Choreographer for Ballet Cymru in Newport, Wales UK, created a new work for a cast of twelve selected NWSA dancers entitled "23:59" which evoked the urgency of the eleventh hour, set to Recomposed by renowned composer Max Richter and is a remix of Vivaldi's The Four Seasons (Spring 1). Peter London created a new work, "Love Is What It Is" which centered a chorus of dancers around a lush central duet, while Jeffrey Lloyd Smith premiered his new work, "Tear Away" for fourteen dancers.
Throughout the year, New World School of the Arts student choreographers created works, showing them in progress, working to incorporate feedback, and ultimately presenting their works onstage. Among the opportunities that audiences had to experience the creation of these exciting new choreographers were the college performances of "Impermanence", the college senior BFA performance; Dancemakers: New Works, by selected college choreographers; the High School Student Choreography performance, and finally the High School Senior Showcase.
Guest Artists Complement Training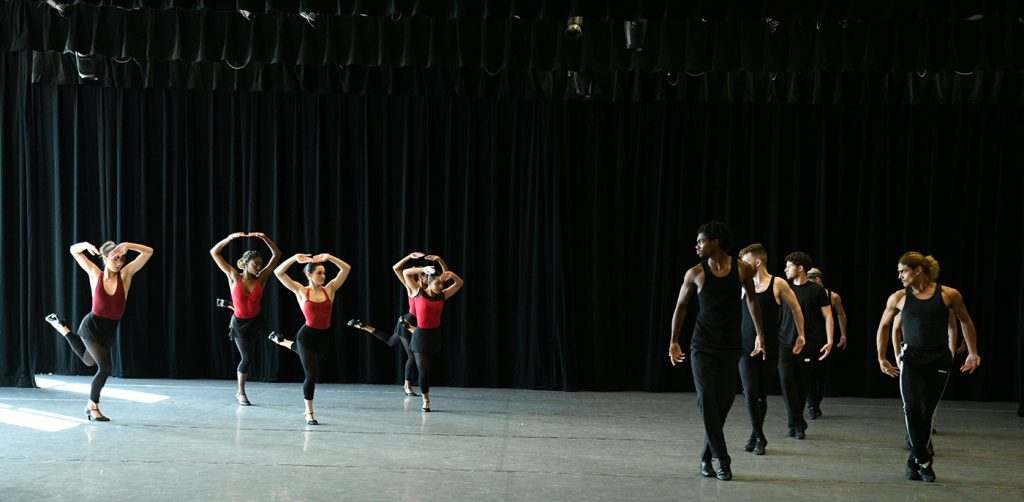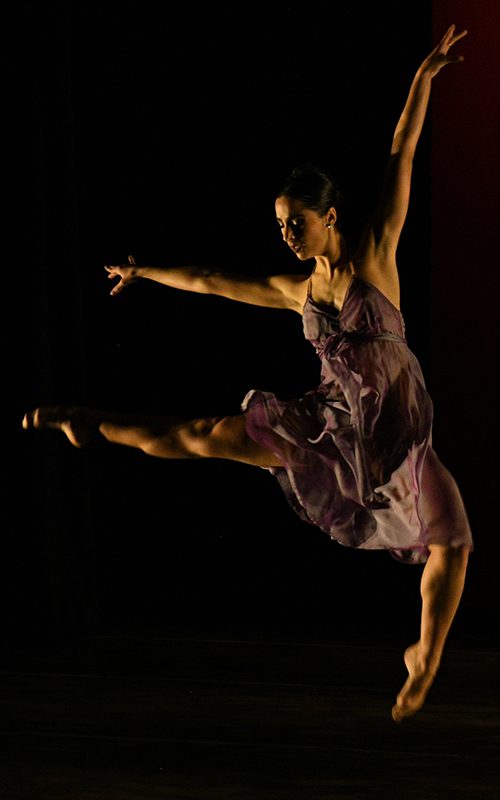 Throughout the year, New World School of the Arts dancers work with faculty professional choreographers as well as with guest artists, as they create new dances and re-stage masterworks. Guest choreographer Rena Butler shared that "Working with the heart and the talent of the dancers at NWSA was incredibly fulfilling. Each day of this short process was a welcomed challenge for us all. My favorite part of seeing both casts in this work was watching how immensely they grew into themselves and into the work. I will cherish our exchange so deeply and can't wait to see them out here dancing alongside us all in the field. What a special group of dancers!"
"As I continue experimenting with my art, I will carry the gems of positivity and authenticity which she encouraged us to move with."

Nichole Perez
Guest stager Francie Huber, who worked with faculty member Jeffrey Lloyd Smith to stage the Taylor masterwork "Piazzolla Caldera" said, "Working with the New World School of the Arts dancers was a terrific process. They have such eagerness for learning and true respect for the art form."
Ryan Charles-Marc says, a junior in the NWSA college program note, "Through all I was extremely grateful for the guidance of Ms. Huber and Mr. Smith in pushing past my limits and I'm definitely looking forward to the opportunity to continue doing so in this new school year."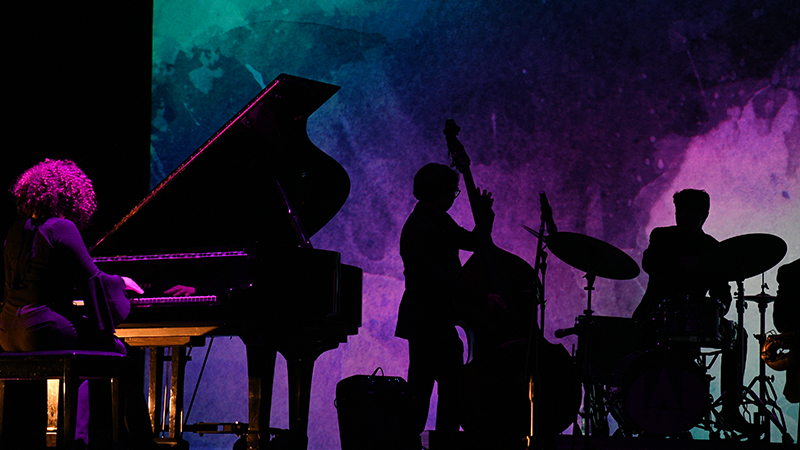 NWSA Jazz Ensemble Triumphs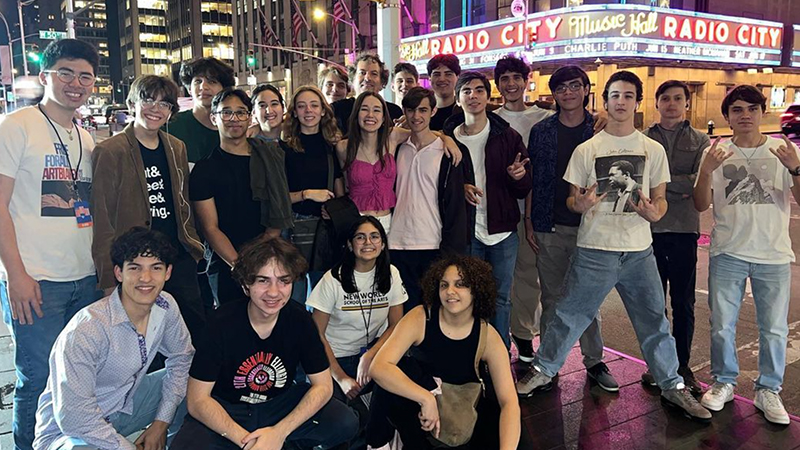 New World School of the Arts Jazz Ensemble returned home to Miami victorious once again as it captured Third Place from the prestigious Essentially Ellington (EE) High School Jazz Band Competition and Festival, coupled with nine other individual and section awards. The honors, for which the Jazz Ensemble competed in the spring, came accompanied by a $1,000 cash award. In the last twenty-two years, NWSA has participated in the Essentially Ellington High School Jazz Band Competition and Festival nineteen times, including 2023. The group has placed in the top three on seven occasions – 1st, and 2nd twice, and 3rd place three times.
In addition, New World School of the Arts music high school student, Andre Perlman, received multiple awards in the 46th Annual Downbeat Student Music Awards this year under the guidance of NWSA Associate Professor Jazz Studies Jim Gasior. Andre, a senior at NWSA whose instrument of choice is the trombone, won in the categories of Jazz Soloist and Small Jazz Combo. Moreover, he is the only Jazz Soloist to win internationally on all instruments! In addition to this prestigious recognition, Andre was also selected to be part of an all-star high school jazz quintet to visit Arkansas Public Schools as part the national peer-to-peer jazz education initiative. Andre, along with his fellow musicians, were selected from around the nation to participate in the Arkansas week-long tour and hail from the states of Florida, California, New Jersey, and Maryland.
Opera Production – Dido and Aeneas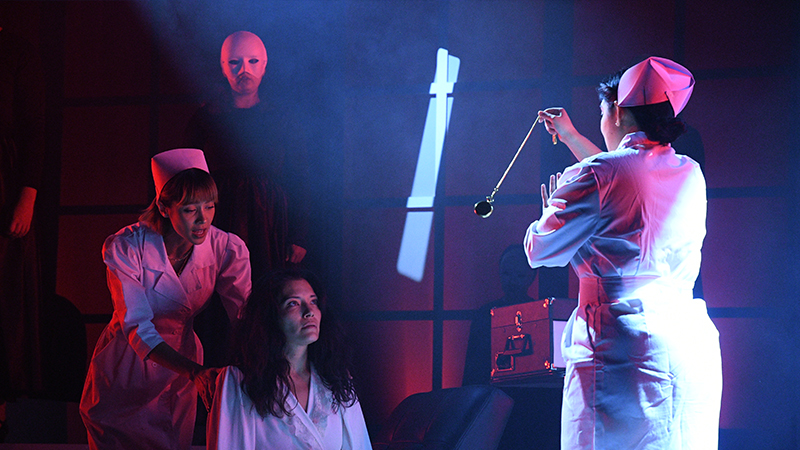 Directed by music faculty and New World School of the Arts alumna, Dr. Megan Barrera (opera and voice), a dozen NWSA college voice students and fifteen high school students singing in the chorus performed a modernized production of Henry Purcell's Dido and Aeneas. Set in the late 1950s, the NWSA College Opera Theatre Ensemble successfully highlighted clinical psychology, during a time when the mental health industry explored various ways to relieve mental health disorders, through mesmerizing set design, thought-provoking imagery, and captivating costumes. With her unstable emotions, weak interpersonal relationships, fears of abandonment, and self-deprecating behaviors, the opera explored the mental and emotional state of a tormented Dido through a psychological lens to understand the tragedy of this character.
"When the production team and the performers understand the assignment, it is an absolute joy to witness my vision come to full fruition and sometimes more! Modernizing Dido and Aeneas was a challenge. But I got excited when students asked me questions about their character choices or when they came up with their own backstories. It made the creative process so much more exciting while reinventing a classic opera."

Dr. Megan Barrera
New World School of the Arts' specialized opera and voice concentration is unique and rare among Bachelor of Music degree programs in the nation. The curriculum offers undergraduate music students the opportunity to perform mainstage leading roles in fully staged opera productions and opera scenes, accompanied by stellar piano collaborators and the music division's opera orchestra.
Symphony Orchestra with Tenor
New World School of the Arts returned to the iconic Adrienne Arsht Center for the Performing Arts to celebrate the annual NWSA Symphony Orchestra Concert, under the baton of NWSA conductor, Dr. Hyunjee Chung. Also featured was guest soloist and internationally renowned tenor, Arturo Chacón-Cruz, alongside NWSA music alumna and opera/voice faculty member, Dr. Megan Barrera, soprano, as well as students from the NWSA Opera Theatre Ensemble and the NWSA Choir, directed by Dr. Leslie Alan Denning. The concert opened with Aaron Copland's "An Outdoor Overture", composed and first performed in New York, 1938. Tenor Chacón-Cruz soundly performed beloved Arias and other works featuring NWSA faculty, students of the NWSA Opera Theatre Ensemble. The ever-popular "Bésame Mucho", "O sole mio", and "Nessun Dorma" were also offered before closing off the evening with Manuel de Falla's "The Three-Cornered Hat Suites No. 1 & 2" featuring the NWSA Symphony Orchestra.

A native of Sonora, Mexico, Arturo Chacón-Cruz is considered one of the top operatic tenors of his generation. He established himself as a leading man appearing in the most renowned theaters and concert halls across the globe. He has sung over 60 roles in 30 countries as well as in private recitals for Spain's Royal Family.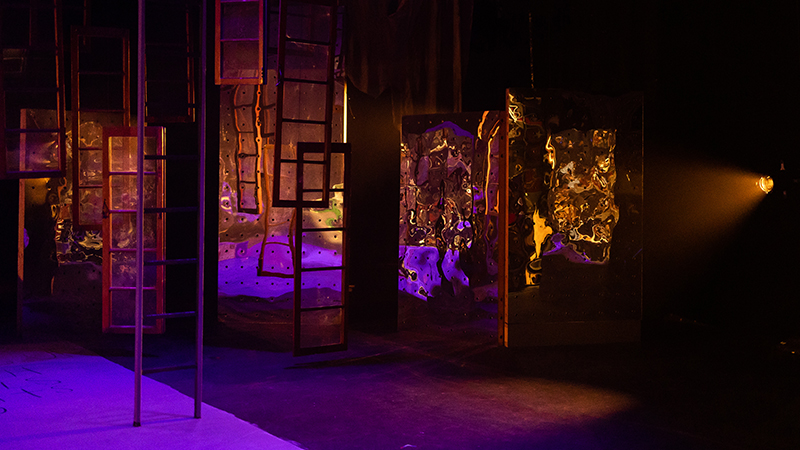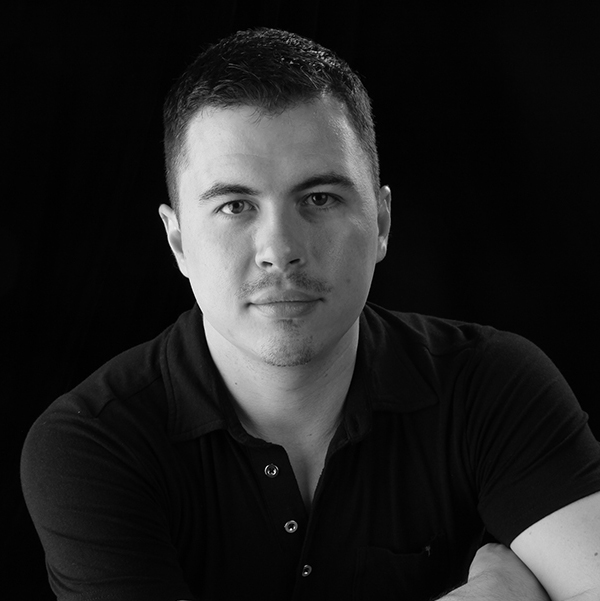 Theater Division Under New Leadership
Alan Patrick Kenny, with an artistic career that spans over 85 professional and academic productions, has led the New World School of the Arts Theater Division as dean since Fall of 2022. As the chief academic and artistic officer for the division, he oversees the administration of high school and college theater programs and is an integral member of Miami Dade College and campus management teams. Under his leadership, the division engages in recruitment of college and high school students looking to pursue a career in theater, while working closely with the faculty and guest artists to explore innovative opportunities that augment the artistic training of the students. Alan Patrick Kenny is a seasoned artist, theater director, musician, producer, and educator.
One Festival Brings Forth New Voices
The One Festival is a long-standing tradition at New World School of the Arts, where the college seniors write, direct, and act in short plays of their own creation. Serving as their thesis statement and a synthesis of all the students have learned throughout their time at NWSA, the college seniors experience every part of the production process from the first idea for a play to the final bow, and many times can further develop their monologue and present it in different venues and fringe festivals once they receive their BFA degree. This year's festival ran the gamut in terms of subject matter and style and included science fiction dystopias of future plagues, comedic musicals about ramshackle cowboys, the story of the first Mexican actor to win an Oscar among others.
Company. A Musical About… Life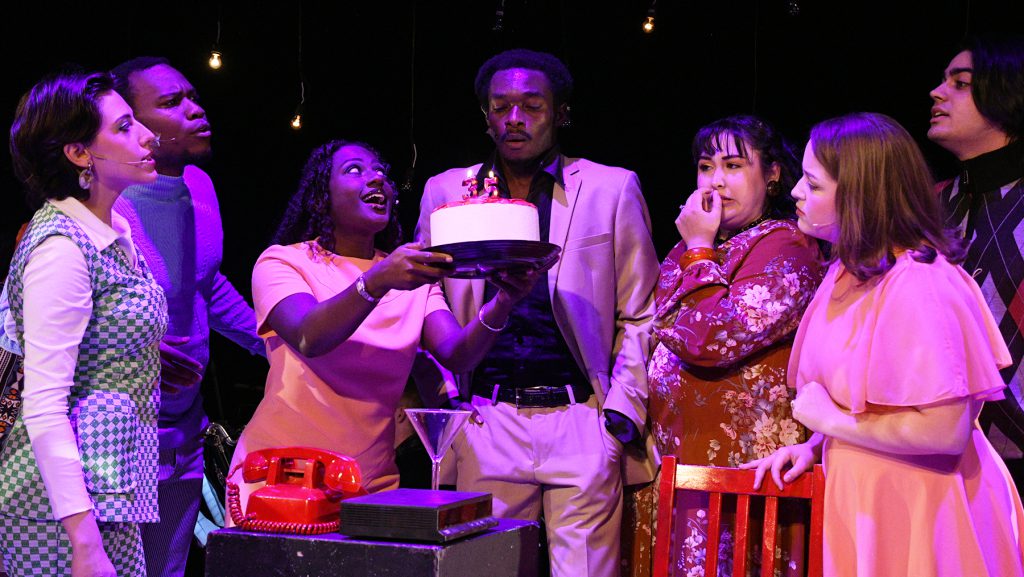 The college musical theatre students from New World School of the Arts took to the stage this artistic season with the record-setting Tony award-nominated Broadway musical Company, written by George Furth and Stephen Sondheim. Under the direction of NWSA theater professor James Randolph, the musical highlighted the artistic talent of the acting and musical theatre BFA students in a play that is as relevant today as it was more three decades ago. The show is about what makes life worth living and how everyone searches for someone to keep them company. It brings to the forefront human beings' unending quest to be a part of something—not to be alone, but to be connected to someone.
"We see the central character Robert take the journey that all people eventually take. He is compelled to make a choice. So, in having an epiphany, he will begin to see the process of how a life ultimately changes. The audience goes through the same experience, surrounded by the glorious music of Stephen Sondheim."

James Randolph
Compassion Finds Its Way in Marisol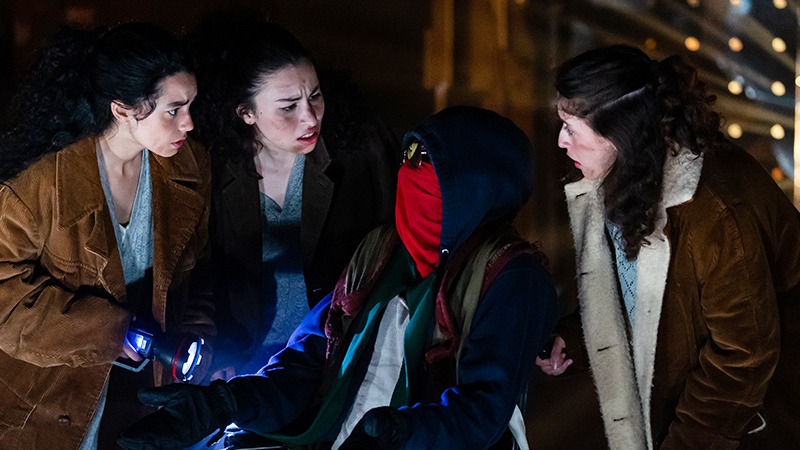 Directed by NWSA theater faculty Jennifer de Castroverde, a dozen college students from the NWSA acting program brought Jose Rivera's apocalyptic production Marisol to the stage at the Louise O. Gerrits Theater. Winner of the 1993 Obie Award, the two-act play which became extremely popular in the early 1990s explores the world of a woman facing the possibility of her own death in a world in chaos and crisis, which seem both terrifying and hopeless. This play brings forth themes of mental illness, spiritual warfare, and a dystopian, disintegration of urban society in America.
Cinderella, a Treat for All Ages
Under the direction of Maggie Maxwell, faculty member and NWSA theater alumna, thirty-three high school music theater students presented the popular musical Cinderella, by Oscar Hammerstein with music by Richard Rodgers. Originally written as a television musical in 1957, Rodgers and Hammerstein's telling of Cinderella has had various stage and television adaptations. In 2013, playwright Douglas Carter Beane's updated new version of Cinderella premiered on Broadway, with the story and score tweaked for modern audiences. In this interpretation, audiences followed Ella as she changed her kingdom through advocacy, displaying kindness, killer dance moves, and a magical dress with dreamy glass slippers.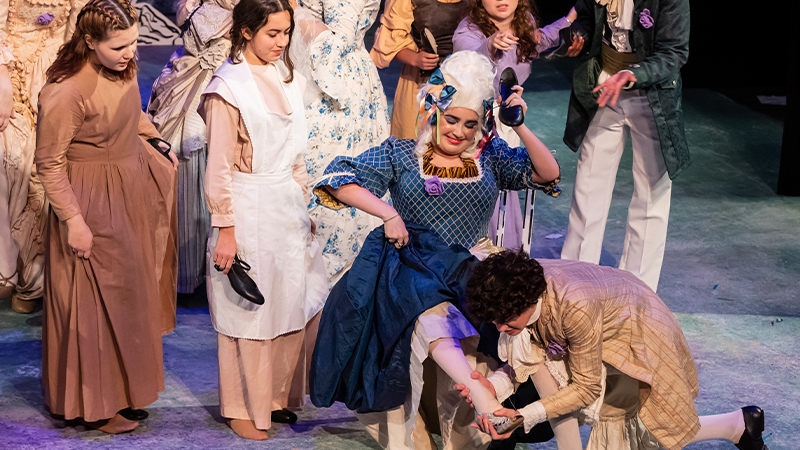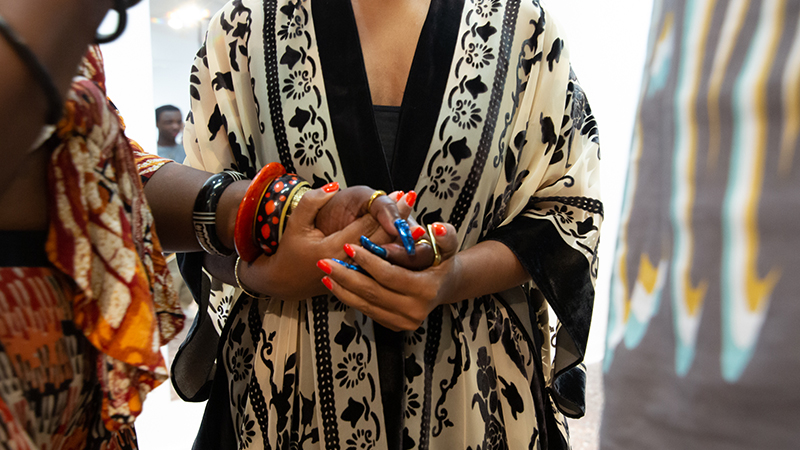 The Front Room
The Front Room, curated by Pamela "Zee" Lopez Del Carmen, offered an invitation by three New World School of the Arts alumni – visual artists Christina Friday, Loni Johnson, and VantaBlack, to come home: a place of comfort, safety, and raw intimacy. Together, these three artists used their distinct multi-disciplinary practices to erect and consecrate a space that centered liberation from the deep social practice of self-containment and self-negation. As guests entered the Front Room, they were immediately transported to a place of belonging where deep roots held fast to the memories that sparked connection across the most staple gathering place in the home. The footprint of the show offered a lens through which guests directly interacted with the world of each artist while who themselves explored their own recollection and identity to present their work.
NWSA and Vizcaya Collaborate
Vizcaya Late: Contemporary Artists Making work at Historic Sites, presented at the iconic Vizcaya Museum & Gardens, was a documentary collaboration directed and edited by New World School of the Arts Art + Tech Professor Alisa Pitchenik Charles and Professor Antonio Fernandez. The evening films presentation recounted the semester-long project completed on-site at Vizcaya, which included 16 student-directed films ranging from experimental, animated, poetic, and narrative, influenced by meetings with the Vizcaya Cap artists. The films were exhibited during Vizcaya Late, projected in the garden and immersed throughout locations in the gardens where the students had filmed. The exhibition was a sold-out event with over 500 people in the community enjoying the productions while also learning more about the artists through interviews highlighting their conceptual experience and creative process.
Thesis – BFA Show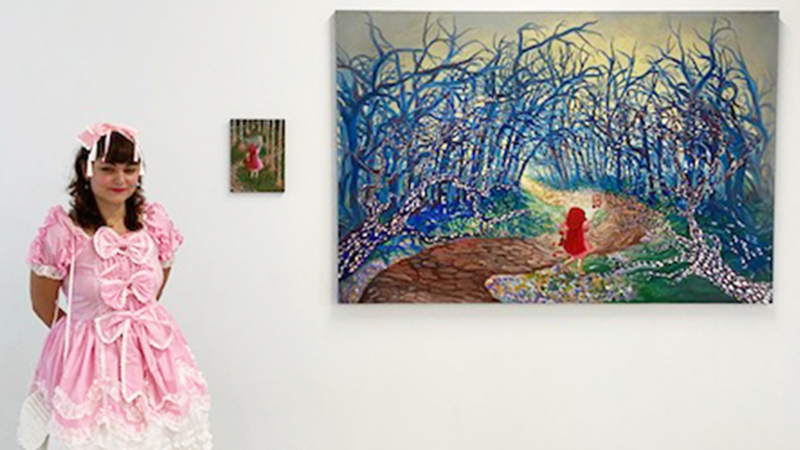 Twenty-seven graduating students from the BFA visual arts program presented Thesis '23, a varied and diverse group of senior projects which marked the culmination of their tenure as NWSA college students. The work, which ranged from traditional approaches to painting and photography, to installation and performance, explored cultural identity, home, personal narratives, and commentary on social culture.
BFA Grads Travel to Spain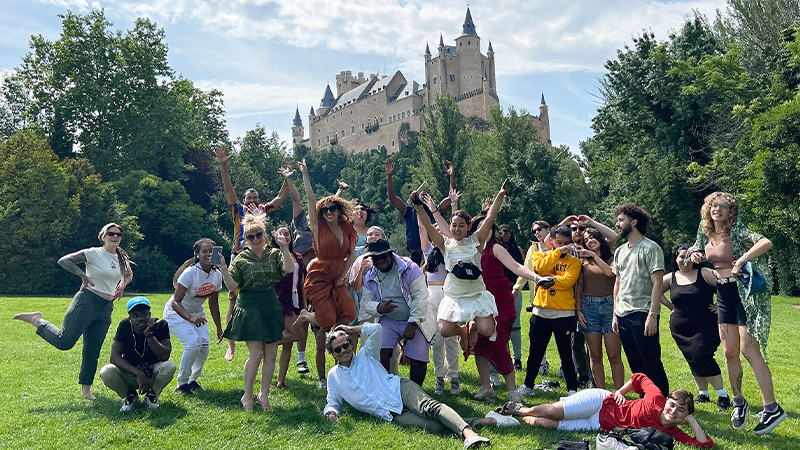 Continuing a tradition of more than ten years, the New World School of the Arts' visual arts graduating college students continued the division's established arts-immersion international trip, this year traveling to Madrid, Spain, accompanied by their professor Donald Lambert. The Knight Travel program offers BFA students a unique artistic and cultural experience that allows them to explore and appreciate the vibrant cultures of other countries to augment and enhance their own artistic outlook. Thanks to the generous support of Carlos and Rosa de la Cruz, along with the Knight Foundation, NWSA graduating college seniors have had the life-changing experience of vising countries such as France, Spain, Germany, Italy, England, and China to expand their artistic ideas and viewpoints. Special Thank You to Carlos and Rosa de la Cruz, and the Knight Foundation, for graciously supporting NWSA visual arts college graduates to enrich their artistic scope and knowledge.

"The class of 2023 BFA graduates are culminating their arduous artistic training by using the city of Madrid as an extension of our classrooms here in Miami. This is a priceless opportunity to enhance their knowledge and gain worldwide perspective and outlook in the world of the arts."

O. Gustavo Plascencia
Young High School Artists Score Again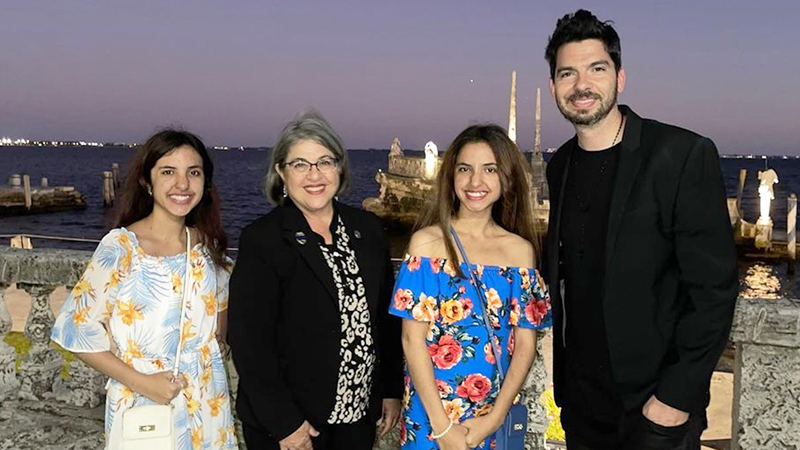 Kamila Fernandez, a junior in the NWSA high school visual arts division, secured 1st place as the winner of the 2023 Baynanza t-shirt design contest. Students Jaime Martin and Sash Stoppi were also named winners in the 2nd place and Honorable Mention categories. This is the 2nd year NWSA students from the design class of faculty member John Soto bring home the coveted honors as he notes, "The Baynanza contest remains one of my favorites for all it represents in the community and the environment. I am delighted to be a part of the event once again and would like to congratulate all my students who participated. Our first-place winner, Kamila, expressed an interest in pursuing a career in graphic design and I am very proud of her achievement. It is an affirmation of success that reveals we are on the right path with our graphic design class." Kamila's winning design will be printed on more than 7,000 t-shirts to be used by volunteers during the Biscayne Bay Cleanup Day event on April 15th, where thousands of volunteers will join to help clean up the bay's shoreline.
Top Awards for NWSA at NFTE
Network for Teaching Entrepreneurship (NFTE) selected NWSA visual arts student, Sasha Stoppi, a high school junior in the visual arts division, as 1st place winner in the Southeast Regional Youth Entrepreneurship Challenge. With a cash prize of $1,500, Sasha will also present her idea, Noodlepudding, a portable plush toy with built-in fidget toys for neurodivergent students, during the finals in the fall 2023. Meanwhile, twins Karla and Kamila Fernandez also took 1st place in NFTE's Southeast Miami-Dade BizCamp competition with their project Bondy Buddies, an interactive children's story and activity book that teaches and fosters teamwork among children in classrooms. The three talented artists are set to travel to New York in early October, as they represent both MDCPS and New World School of the Arts for a chance to win first place and $10,000 towards their business.