New World School of the Arts returns to the iconic Adrienne Arsht Center for the Performing Arts to celebrate the annual NWSA Symphony Orchestra concert, under the baton of NWSA conductor, Dr. Hyunjee Chung. Also featured will be guest soloist and internationally renowned tenor, Arturo Chacón-Cruz, alongside NWSA music alumna and opera/voice faculty member, Dr. Megan Barrera, soprano, as well as students from the NWSA Opera Theatre Ensemble and the NWSA Choir, directed by Dr. Leslie Alan Denning.
 
"To celebrate this special concert, after a transition period when heavy restrictions were placed on performing arts organizations, the music division of New World School of the Arts couldn't think of a better way to magnify its enthusiasm than to include as many music students as possible on this beloved stage, to share with one another, and our community what we love to do best; to learn and express through performing!" explained Dr. Daniel Andai, Dean of Music at NWSA. "Arturo Chacón-Cruz is a wonderful artist and educator, and his presence among a sea of students at the Arsht Center is the ideal collaboration for such a joyous event."
 
The concert opens with Aaron Copland's "An Outdoor Overture", composed and first performed in New York, 1938. Commissioned by music director Alexander Richter, it was dedicated to the High School of Music and Art of the same city. Tenor Chacón-Cruz will perform beloved Arias and other works featuring NWSA faculty, students of the NWSA Opera Theatre Ensemble and the high school choir, including "E lucevan le stelle" from Puccini's Tosaca, "Dunque è proprio finita, addio senza rancor" from Puccini's La Bohème, "Amici miei…Soldati. La rivedrà nell'estasi" from Verdi's Un Ballo in Maschera, and "Libiamo" from Verdi's La Traviata. The ever-popular "Bésame Mucho", "O sole mio", and "Nessun Dorma" will also be heard before closing off the evening with Manuel de Falla's "The Three Cornered Hat Suites No. 1 & 2" featuring the NWSA Symphony Orchestra.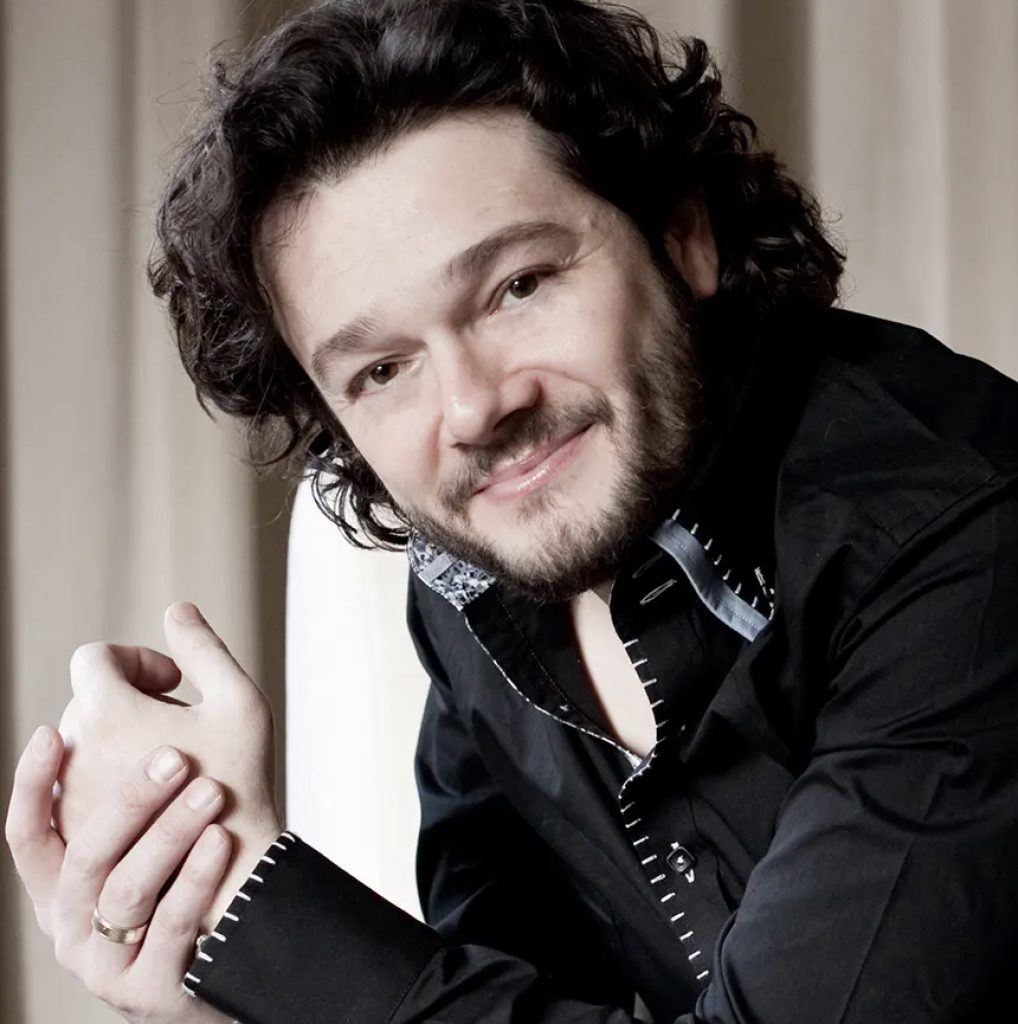 A native of Sonora, Mexico, Arturo Chacón-Cruz is considered one of the top operatic tenors of his generation. He established himself as a leading man appearing in the most renowned theaters and concert halls across the globe. He has sung over 60 roles in 30 countries as well as in private recitals for Spain's Royal Family. Notable appearances include: The Duke in "Rigoletto" (Houston, Verona, Mexico City, Napoli, Budapest, Hamburg, Strasbourg, Aix en Provence, San Francisco, Verona, Brussels, Los Angeles, Florence), Rodolfo in "La Boheme" (San Francisco, Los Angeles, Washington D.C., Miami, Munich, Stockholm, Graz, Cologne, Hamburg, etc.), Alfredo in "La Traviata" (Seville, Munich, Valencia, Moscow, Rome, Barcelona, Padova, Mexico City, Washington D.C., Detroit, Los Angeles, Verona, Oman), Ruggero in Puccini's "La Rondine"(Genova, Venice, Detroit, Zagreb) Hoffmann in "The Tales of Hoffmann" by Offenbach (Turin, Vienna, Milan, Malmo, Munich, Las Palmas, Tokyo, Nagoya, Moscow), Faust in Berlioz's "La Damnation de Faust" (Mexico City's Bellas Artes, the Teatro Colon in Buenos Aires, Bolshoi Theater in Moscow), Verdi Requiem (Mexico City, Los Angeles, Guadalajara, San Sebastián, Ljubljana, Denver), Werther (Barcelona, Lyon, Moscow, Budapest, Stuttgart), Des Grieux in Massenet's "Manon" (Monte-Carlo, Mexico City), Don Jose in "Carmen" (Tel Aviv, Parma, Lyon, Tampere, Palermo, Zurich), Jacopo in "I Due Foscari" (Vienna, Munich, Paris), Macduff  in Verdi's "Macbeth" (Los Angeles, Vienna). Highlights for his 2022 season include a concert on the steps of the Lincoln Memorial with the new Italian/American music outreach company "Opera Italiana is in the Air," a Zarzuela concert at the Vienna State Opera, the role of Gabriele Adorno in "Simon Boccanegra," in Palermo's Teatro Massimo (the theater seen in "The Godfather 3"). He also sang a Zarzuela concert conducted by Placido Domingo in the same historic Sicilian Hall. An Industrial and Mechanical Engineer, Chacón-Cruz received also full scholarship to pursue a Performance Diploma at Boston University's Opera Institute, graduating in 2003. In 2005 he won the prestigious "Operalia" competition in Madrid, garnering the attention of many of the major figures of the opera world. This marked the launch of a successful international career. 
The academic music curriculum at New World School of the Arts fosters creativity and develops a knowledge of musical heritage. Course work develops the student's growth and maturity in comprehensive musicianship. The study of music history and theory is pursued by taking a variety of classes, including foundations of music; surveys of music history in the western world, jazz and pop music in America, and music of the world's people; and seminars in composition aesthetics, jazz improvisation, chamber music, and general musicianship. Students receive private lessons each term and rigorous daily practice and preparation is expected of each student with their progress closely monitored. Each student is also required to perform a solo jury at the end of each semester before the entire faculty of their area. Information about New World School of the Arts music division at 305-237-3622.
A Florida center of excellence in the visual and performing arts, New World School of the Arts is an educational partnership of Miami-Dade County Public Schools, Miami Dade College, and University of Florida. NWSA provides a comprehensive program of artistic, creative, and academic development through a curriculum that reflects our community and the rich multicultural state of Florida. Through our partners NWSA confers the high school diploma, Associate of Arts degree, and Bachelor of Fine Arts and Bachelor of Music degrees in programs accredited by the National Association of Schools of Dance, Music, Theater and Art & Design. NWSA's rigorous eight-year curriculum and conservatory-style teaching has empowered students in our community and our nation to become leaders in the arts for more three decades.
Information about New World School of the Arts at 305-237-3135 or nwsa.mdc.edu.

SYMPHONY ORCHESTRA CONCERT
February 21; 7:30 PM
Adrienne Arsht Center for the Performing Arts
Knight Concert Hall
1300 Biscayne Blvd., Miami FL 33132
General admission $20 / Students and seniors $10