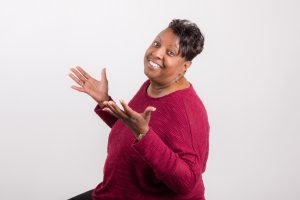 Miami, May 21, 2018- Miami Dade College's (MDC) renowned coach and professor, Susan Summons, will be inducted into the Women's Basketball Hall of Fame (WBHOF), June 8-10. in Knoxville, TN.  This event marks the sixth time Summons has been inducted into a Hall of Fame.
Summons was selected as one of the "Trailblazers & Pioneers of the Game" of the Women's Basketball League (WBL) in Women's Professional Basketball.  She is a former Women's Pro with the WBL New Jersey Gems and New England Gulls.  Currently, Summons is MDC's head women's basketball coach, teacher, recruiter, administrator, and community relations advocate on both the national and international levels.
A former pro basketball player, she is an associate professor, an acclaimed motivational speaker and the founder of the Best of the Rest Stars, Inc., a non-profit organization that provides a basketball training academy to girls and boys.
More than 95 percent of Summons' Miami-Dade players have gone on to continue their education at four-year institutions. Her enthusiasm, dedication, energy, national notoriety and experience have made her one of the most recognized and respected women's basketball coaches and educators in the United States.
She has been named one of the 100 Most Influential Sports Educators in America by the Institute for International Sport.  In addition to this honor, the Institute for International Sport has named Miami Dade College as an All-American Sportsmanship School.