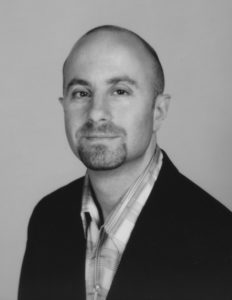 Miami, March 17, 2016- Miami Dade College's (MDC) Kendall Campus will celebrate the 24th Annual Arts & Letters program, March 31 – April 8. This year, the College is celebrating the importance of arts and letters with a theme of conflict and violence. All events are free and open to the public.
Faculty, students, and the community will be able to explore the creative powers of the human imagination to resolve conflicts and avoid violence. Enjoy the talent of dancers, musicians, poets, and visual artists working together to produce new and unique works.
Below are some of the featured events:
Keynote Speaker Jeffrey Steiger
Tuesday, April 5, 11:15 a.m. – 12:15 p.m.
Theater artist, Jeffrey Allen Steiger, will discuss his experiences applying interactive theater as a method to explore complex issues in unlikely corners of academia and medicine. From Harvard to Uruguay, and for audiences that include academic leaders, faculty, and medical professionals, Steiger has been using theater to challenge audiences to look at the ways that bias and prejudice affect departmental climate, patient health, and the student experience. Attendees will have the opportunity to engage with real-time examples as part of this talk.
Location: McCarthy Auditorium, Room 6120
Student Workshop with Keynote Speaker Jeffrey Steiger
Tuesday, April 5, 12:30 p.m. – 2 p.m.
A workshop for students that have an interest in social change and art with visiting Applied Theater artist Jeffrey Allen Steiger. Attendees will have the opportunity to learn theatrical techniques that challenge audiences to examine difficult and complex social issues.
Location: Room 2208
In Memory of Louis Salgar: The Ultimate Ninja Warrior
Thursday, April 7, 6 p.m. – 9 p.m.
MDC student Louis Salgar was taken from us by a tragic senseless act. Louis was filled with passion, drive, intellect, abundant humor, and a ridiculously contagious laugh that is impossible to imitate. He felt music in the core of his soul, wrote jolting reflective prose, and photographed the world through his unusual lens on life.  As The Ultimate Ninja Warrior, Louis loved the martial arts. It was the perfect passionate outward expression of his intent to fight the good fight. This event will be preceded by a panel discussion at 5:00 p.m.
Curated by Tony Chirinos
Location: Campus Art Gallery, Room M123
For a complete calendar of events, please contact Professor Tony Chirinos at achirino@mdc.edu.