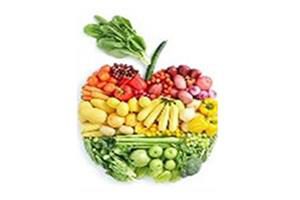 Miami, March 3, 2016 – Miami Dade College (MDC) has received a recent grant from Health Foundation of South Florida and its Children's Health and Movement Program (CHAMP) initiative, helping MDC School of Professional Development at the InterAmerican Campus provide a comprehensive approach to improving nutrition and increasing physical activity in children. The grant targets childcare practitioners and caregivers in Miami, with a focus on the Little Havana area.
CHAMP has three components: childcare practitioner training and technical assistance; tools for experiential learning, and parent engagement activities. To provide an incentive to centers and practitioners, Continuing Education Units (CEUs) will be granted by MDC toward training and certification renewal at no cost to the facility or the practitioners. CHAMP will provide CEU training to assist childcare practitioners in learning about and implementing pedagogical strategies around nutrition and physical activity. Practitioners will also be provided with technical assistance and tools to implement strategies effectively. Parent engagement sessions at participating centers will provide caregivers with nutrition education for the family and tools for increasing physical activity. The grant award is for $55,604.
Health Foundation of South Florida, a nonprofit grant-making organization, is dedicated to improving health in Broward, Miami-Dade, and Monroe Counties. By funding providers and supporting programs to promote health and prevent disease, the Foundation makes a measurable and sustainable impact in the health of individuals and families. Since 1993, the Foundation has awarded more than $113 million in grants and program support.  For more information, please call 305.374.7200 or visit the website, www.hfsf.org.
For more information, please contact Karina Pavone at 305-237-6030.