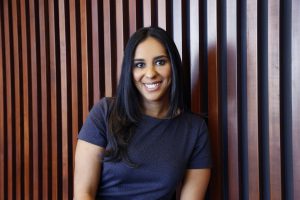 Miami, March 22, 2021 – Miami Dade College (MDC) has named Maryam Laguna Borrego as Vice President for External Affairs & Strategy and Chief of Staff for the College President. She returns to MDC, where she previously served on the Wolfson Campus leadership team eight years ago.
In her new role, she will serve as a facilitator and conduit between the Office of the President and key stakeholders both internally and externally. She will provide leadership and operational oversight for Government Affairs, Cultural Affairs, The Idea Center, the 10,000 Small Businesses Program, and the operational aspects of the Office of the College President.
"Higher education has always been my passion," Borrego said. "I'm extremely excited to be back at MDC to further the College's mission and make a positive impact on the lives of students."
Borrego brings significant experience in higher education leadership, strategic planning and budgeting, advocacy, and outreach, as well as implementation of data-driven decisions on complex issues ranging from economic development to racial and gender equity. Most recently, she was assistant vice president for public affairs the University of Miami (UM).
She has also held key roles with Take Stock in Children, The Miami Foundation and City Year Miami. Her community involvement includes the United Way of Miami-Dade and Leadership Florida, as well as alumni involvement with the University of Florida (UF), where she was inducted into the Alumni Hall of Fame, Hispanic Hall of Fame and Florida Blue Key.
Borrego has a master's degree in public policy and a bachelor's degree in political science from UF. She will complete her doctorate in higher education leadership at UM next year.