Miami, Ma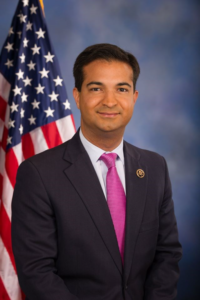 y 6, 2016 – Miami Dade College's (MDC) Homestead Campus will soon host U.S. Congressman Carlos Curbelo's 2016 Job Fair. The community is invited to come and learn about job openings at more than 40 companies Saturday, May 14, 10 a.m. – 3 p.m. The event is free and open to the public.
Prospective candidates will be able to meet and discuss job openings, qualifications, and the hiring process with many company representatives. Renowned local and national companies from across Miami-Dade County will be represented at the job fair, including University of Miami Hospital, which will be recruiting nurses during the event.
Recruiters will be seeking employees for a wide range of open positions including entry level. Everyone attending the job fair is encouraged to bring current résumés.
For more information, please contact Gissette Espinosa, Constituent Services Representative, at 305-222-0160 or Gissette.Espinosa@mail.house.gov.
To register, email RSVCurbelo@mail.house.gov (pre-registration is optional)