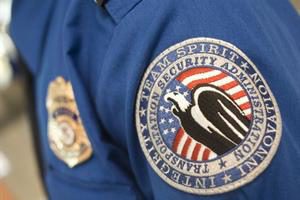 Miami, March 3, 2016 – Miami Dade College(MDC) has been selected as the State of Florida distance learning provider for the Transportation Security Administration's Associates Program. It is the only college in the state hand-picked to offer this program.
MDC will provide college courses to TSA employees across the State of Florida via the college's Virtual College. This new, statewide partnership is part of a national program in which colleges have been identified to serve the needs of TSA's Distance Learning Program across the nation.
"MDC's School of Justice has offered a most successful program that has helped many local TSA employees enhance their professional skills and earn a college credential," said North Campus President Dr. Malou C. Harrison. "We are pleased to expand our highly successful program to TSA employees throughout the State of Florida via a flexible and easily accessible distance learning format delivered by our institution's Virtual College."
Four Virtual College courses are underway with an enrollment of approximately 100 TSA employees from six airports in the state. Courses last approximately 12 weeks.
MDC's School of Justice
The renowned School of Justice at the North Campus have been training and educating public safety professionals for the past 41 years, domestically and internationally. More than 80% of all public safety professionals in Miami-Dade County have been trained at the School of Justice. The school offers associates degrees in criminal justice, a Bachelor in Applied Science degree in public safety management with seven specialized tracks, college credit certificates in homeland security and crime scene technology, certifications in basic law enforcement, corrections and firefighter, and private security, and specialized executive leadership training and assessment services.
MDC's Virtual College
MDC's Virtual College provides fully online courses, certificates, associate, and bachelor's degree opportunities to more than 25,000 students each year.
For more information about the TSA training program, please contact Kenneth Staab, School of Justice Chairperson, kstaab@mdc.edu.