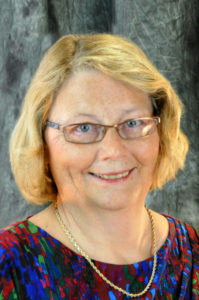 Miami, April 15, 2016 – Miami Dade College (MDC) Benjamِín León School of Nursing dean Dr. Amy Pettigrew will be honored by the Haitian American Nurses Association (HANA) with an Outstanding Leadership Award on Saturday, April 16, at the 2016 HANA Annual Scholarship and Awards Gala.
HANA is a 501(c) 3, non-profit membership organization, established in 1984 to provide nurses the opportunity to unite as a group, to share and provide ideas of interest, and to become effectively involved with the issues and services relevant to the health and welfare of communities in Florida and abroad.  Currently, HANA is comprised of five chapters in the United States, which include the states of Florida, New York, New Jersey, and Georgia. The organization strives to increase enrollment of nursing students through education and mentoring as well as creating community networking opportunities for its members.
Pettigrew was most recently appointed to the National League for Nursing (NLN) Commission for Nursing Education Accreditation Board of Commissioners. The organization champions the pursuit of quality nursing education. Members include nurse educators, education and health care agencies, and interested members of the public. The NLN offers faculty development programs, networking opportunities, testing and assessment, nursing research grants, and public policy initiatives to its 33,000 individual and 1,200 institutional members.
She also received The South Florida Association of Nurse Executive Leadership Award for 2015. Pettigrew received the recognition for her "relentless support of excellence in academia and leadership." The honor distinguishes nursing professionals for leadership, professional and community involvement, impact on practice environment, mentoring, and role-modeling in addition to caring and compassion.