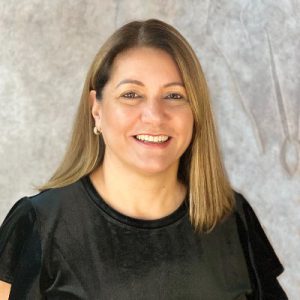 Miami, Sept. 6, 2022 – Dr. Carmen S. Concepción, a proud Miami Dade College (MDC) alumna, has been named the new Dean of MDC's School of Education, a premier teacher education program that inspires and educates pre-service and in-service educators to meet the needs of diverse learners through innovative research-based strategies and community engagement.
Dr. Concepción began her career nearly 30 years ago as a teacher at M-DCPS. Her experience in multiple leadership roles encompass the school site and district office levels. She has provided leadership and administrative oversight of professional development programs and directed grants totaling more than $69 million.
Prior to joining MDC, Dr. Concepción was the Staff Development Director for Florida Virtual School. As a former FLaRE Coordinator with University of Central Florida, she supported Florida Department of Education's literacy instruction and assessment initiatives throughout the state.
Dr. Concepción is a National Board-Certified Teacher. She has served as a Learning Forward Florida Board Director and is a graduate of the Learning Forward Academy. She has been a lead presenter at local, state, national and international conferences.
Dr. Concepción earned a doctorate in education from the College of William and Mary in Educational Policy, Planning and Leadership, a specialist degree in reading from the University of Miami, a bachelor's degree in social studies education from Florida International University, and associate degree from MDC.
MDC's School of Education is comprised of three departments: Early Childhood Education, K-12 Teacher Education Programs, and the Center for Professional Development. Hallmarks of the programs include a focus on educational neuroscience and how the brain learns, research-based best practices in teaching and learning, focus on social-emotional learning, extensive clinical experience that bridges theory and practice, and an infusion of technology. For more information, visit https://www.mdc.edu/education.