Continuing a tradition of more than ten years, the New World School of the Arts' visual arts graduating college students will continue its established arts-immersion international trips thanks to a grant just renewed by the John S. and James L. Knight Foundation. The generous $1,000,000 grant, to be shared by New World School of the Arts and Design and Architecture Senior High (DASH), is part of a $40.7 million investment the Knight Foundation has awarded for local arts organizations and initiatives. Since 2005, the Knight Foundation has invested $217 million in the arts and cultural life of the city.
During the announcement ceremony earlier this week, Alberto Ibargüen, President of the John S. and James L. Knight Foundation highlighted the award would be used "To support the personal growth and artistic development of students enrolled in DASH and New World School of the Arts through a summer travel and immersive program to New York City and abroad."
The NWSA study abroad program, created by NWSA faculty and Miami gallerist Fredric Snitzer, has received significant support over the years from Miami art collectors Carlos and Rosa de la Cruz, who have helped fund the effort since its inception a decade ago.
The NWSA international travel program offers BFA students a unique artistic and cultural experience that allows them to explore and appreciate the vibrant cultures of other countries to augment and enhance their own artistic outlook. Thanks to the generous support of Carlos and Rosa de la Cruz, along with the Knight Foundation, NWSA graduating college seniors have had the life-changing experience of vising countries such as France, Spain, Germany, Italy, England, and China to expand their artistic ideas and viewpoints.
Dr. Jeffrey Hodgson, Provost & CEO of NWSA noted, "Traveling, experiencing different cultures, and seeing significant historical and the most current works of art in another country is a life-changing experience. The Knight Foundation and the de la Cruzes have together been the catalyst for these experiences that open the walls of our classrooms and take our students out into parts of the world they wouldn't otherwise have the chance to experience. Through their wise investment in these young artists, the students return and take their places as part of the South Florida community of artists equipped with experiences and knowledge that go beyond what they learned in class and prepare them to lead us into the future."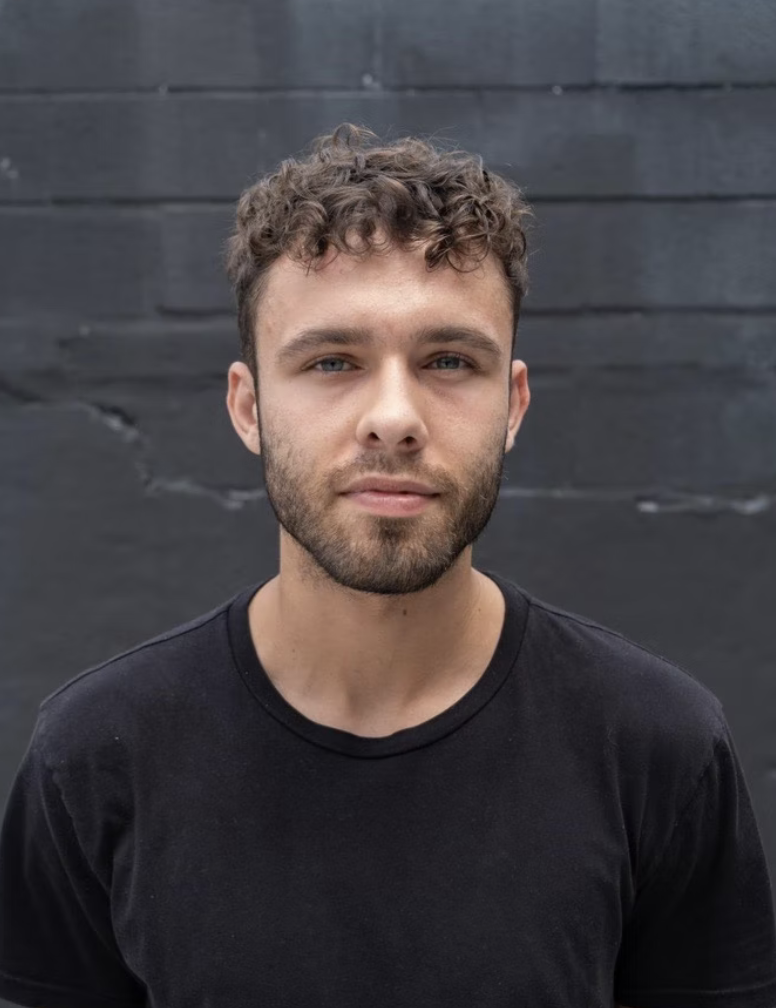 In addition, New World School of the Arts professional artist and alumnus Noah Cribb (NWSA College BFA 2000) was recognized by the Knight Foundation as "Knight Arts Campions" receiving a $10,000 grant to donate to the arts organization or artist of his choice. Cribb designated his award to Buen Provecho Club.
"Noah Cribb, a recent graduate from the NWSA visual arts discipline, truly embodied a student that combined his fine art aesthetic with technology," explained NWSA professor Alisa Pitchenik Charles. "This was evident in his BFA exhibition where he created integrated video projection-mapped performances in nature onto found driftwood and objects he reclaimed. It is now essential to his practice to flow between mediums effortlessly. Noah can handle various forms of media and genres with sensitivity and a respect for what each medium does well while finding intuitive ways to merge them. The current work has a meditative quality that his movement, materials and process integrate. In ART+TECH we prepare the next generation of artists to respect traditional media while integrating new forms of expression through rigor in complex software and concept development and a careful sequencing of classes culminating in their BFA exhibition to hit the ground running as they exit the program."
The Knight Arts Champion was presented to artists who have played key roles in fostering the local arts. A multidisciplinary artist, Cribb's practice emphasizes abstracted relations to the immediate environment, focusing on the relationship of horizon lines and signals within the present moment. Noah is a teaching artist at the PAMM.
Knight Foundation supports transformational ideas that promote quality journalism, advance media innovation, engage communities and foster the arts. The foundation believes that democracy thrives when people and communities are informed and engaged. For more, visit knightfoundation.org and knightarts.org.
A Florida center of excellence in the visual and performing arts, New World School of the Arts is an educational partnership of Miami-Dade County Public Schools, Miami Dade College, and the University of Florida. NWSA provides a comprehensive program of artistic, creative, and academic development through a curriculum that reflects our community and the rich multicultural state of Florida. Through our partners NWSA confers the high school diploma, Associate of Arts degree, and Bachelor of Fine Arts and Bachelor of Music degrees in programs accredited by the National Association of Schools of Dance, Music, Theater and Art & Design. New World School of the Arts' rigorous eight-year curriculum and conservatory-style teaching has empowered students in our community and our nation to become leaders in the arts for more than 30 years.
Providing access is one of New World School of the Arts most important missions. Blind to academic standing at the onset, NWSA's acceptance policy is based solely on artistic talent. This allows students from all backgrounds, ethnicities, and socioeconomic status to compete for their spot in the school's coveted arts programs based on their individual talent. Once accepted, students are expected to achieve both academically and artistically. Earning respected national merit and leadership-based scholarships such as the Gates Scholarship, Posse Foundation Scholars, and Presidential Scholars in the Arts, NWSA students have demonstrated over the years that a rigorous arts curriculum not only helps foster their passion and create the next generation or artists, but it also helps students engage and achieve excellence in any academic discipline.
New World School of the Arts has educated, trained, and cultivated a generation of artists who have become the artistic leaders of the future. Graduates from the high school and college programs of NWSA are award-winning artists, playwrights and performers with Academy, Emmy, Tony, Grammy, and Bessie Awards. They are influential painters, sculptors and graphic designers, and their work thrives in museums and galleries, as well as on stages and concert halls around the globe. Our alumni are a source of inspiration to young artists from all walks of life in our community and in our state, and their success is a testament of the possibilities that emerge when the right blend of support and resources are engaged.
For more information, please contact the New World School of the Arts at 305-237-3135 or the NWSA Visual Arts division at 305-237-3620. nwsa.mdc.edu